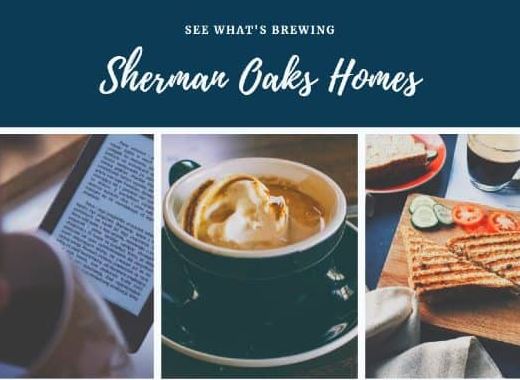 Sherman Oaks is one of the most desirable places to live in all of California. With its close proximity to Hollywood and downtown Los Angeles, it's the perfect spot for those who want to be close to all the action. And our website makes finding your dream home even easier.
Review all of the Sherman Oaks homes for sale. We can find houses off the market for you too. Just ask us how that works.
Get to Know Sherman Oaks
Sherman Oaks has over 52,000 residents. It is one of the many cities in the San Fernando Valley and only 16 miles north of Los Angeles, California. When you live in one of the Sherman Oaks homes, you will be close to the Burbank area if you are in the entertainment industry or go to the Burbank airport.
Researching different cities and properties takes a lot of time. That's what we do to help you. Many times, we have found properties for our clients that are off the market and not for sale. But the seller was willing to sell for the right price, of course.
I have lived in Valley Glen which is just a few blocks from Sherman Oaks. I love both cities. Sherman Oaks has some great places to shop and dine. The most popular place is the Sherman Oaks Galleria.
Sherman Oaks Homes: An Easy Way to View Listings
Whether you are just starting your search or already know exactly what type of house you want, there is no better place than here at Sherman oaks Homes!  Find established neighborhoods like listings of houses for sale in Chandler Estates and Skyview Estates. And if that wasn't enough, we also offer resources like our blog where we post articles on how to buy a home or what we do to sell homes.
Sherman Oaks Homes for Sale
You will love our interactive map that allows you to zoom in and out and view properties from every angle. Plus, our search filters make it easy to find exactly what you are looking for. Whether you need a three-bedroom or four-bathroom home, we can help.
Live the Sherman Oaks Lifestyle
Explore living in of the many Sherman Oaks, California neighborhoods. Perhaps you are looking for a view from a Sherman Oaks home or want to bike, hike or walk to the nearest coffee shop in the morning.
Compare cities, schools, amenities, how your lifestyle would fit into each community. Whether you are into golf, want to move here to retire or like hiking, you can do it all in this part of the San Fernando Valley.
What do you like best about Sherman Oaks? Let's meet and talk about your real estate plans. Call me at 818-422-7447.
| Sherman Oaks Trends | Numbers |
| --- | --- |
| Average Selling Price | $1,641,321 |
| Months of Inventory | 1.60 |
| Number of Homes Sold | 95 |
| Number of Days it Takes to Sell a Home | 33 |
| Percentage of the Listed Price that Sherman Oaks Homes Sell For | 101.10% |
| Average Selling Price of Single-Family LA Homes | $701 |
Sherman Oaks Neighborhoods
| Sherman Oaks Neighborhoods | Where do You Want to Live? | Sherman Oaks California |
| --- | --- | --- |
| Beverly Ridge Drive | Chandler | Fashion Square |
| Hidden Woods | Library Square | Magnolia Woods |
| North of Village | Royal Woods | Sherman Oaks Galleria |
| South of Ventura | Sherman Village | Skyview Estates |
| Stone Canyon | Stoneridge Estates | Valleyheart Glen |
Sherman Oaks Real Estate Market Trends 2021 vs Encino
Let's review how the real estate market in Sherman Oaks compares with Encino for 2021 pricing statistics.
To be a savvy buyer or seller, it is good to know pricing trends. The numbers will help you determine if it is a stable real estate market, a seller's market or buyer's market.
| | | |
| --- | --- | --- |
| Real Estate Statistics 2021 | Sherman Oaks | Encino |
| Average selling price of homes | $1,798,179 | $2,313,936 |
| Closed Sales | 724 | 505 |
| How long does it take to sell a house | 22 days | 25 days |
| Months of Inventory for sale | 1.40 | 1.70 |
| Average price per square foot | $739.00 | $702.00 |
| Percentage of the listed price that buyers paid | 103.20% | 102.50% |
| Number of properties buyers looked at before writing a purchase contract | 10.40 | 2.0 |
| Number of showings per listing | 5.30 | 1.10 |
Do you own a home in Sherman Oaks and want to sell in 2022?
If so, let's meet and talk about the current value of your house. Fill out the form below or call me at 818-422-7447.