Spend time with your family at the pool in your new home is priceless
View Sherman Oaks homes, Valley Glen homes, Studio City homes, and Los Angeles real estate cities
Where in Los Angeles area do you want to live? Use our easy to use
Los Angeles Real Estate search today to find your next home or condo.
Los Angeles real estate covers all cities in Los Angeles County, California.  You can search in Los Angeles, Beverly Hills, Malibu, Sherman Oaks, Studio City or any other city that you are familiar with.
I'm confident that you can find a great investment in one of the many Los Angeles real estate properties for sale for yourself or the family.  
When you need some wisdom about the area, I'm here to answer your questions and help.  There is a small inventory of homes for sale in Los Angeles County right now.  But I can search "off-market homes" for you if you become one my VIP clients.
Beautiful Los Angeles Homes & Estates for Sale
View big photos, lots of details per listing and estimated monthly payment.  To refine your search, use our new detailed Los Angeles property search tools.  All properties are updated hourly directly from the California Regional Multiple listing service (MLS). 
Affordability Index for Los Angeles County Cities 2020
I created an affordability index of housing prices for Los Angeles real estate cities.  This is a quick way to determine what you can afford by a city in the Los Angeles County area of Southern California.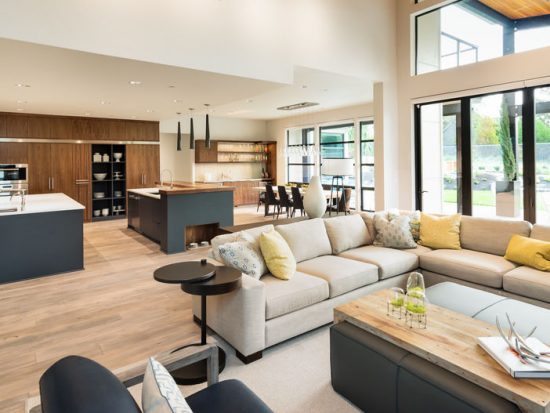 Whether you are planning to live in the city of Los Angeles or one of the Los Angeles Homes surrounding LA cities, our real estate website is a great resource for you.  Take a few minutes and review our affordability index of home and condo prices for 2020.
Los Angeles Luxury Real Estate
Los Angeles luxury homes cover many cities in Los Angeles County and the metro area of Southern California including Bel Air, Beverly Hills, Burbank, Encino, Malibu, Sherman Oaks, Studio City, Toluca Lake, Valley Glen, and Valley Village.
Los Angeles Architectural Designed Homes
Is there are a particular style of home that you are searching for?  Do you want your next Los Angeles home to be a Modern design, Mediterranean style, Spanish style, California Bungalow or Contemporary?  Whatever design you are looking for, my real estate team and I can find it for you.
Selling Los Angeles Homes?
You can still sell your home and get top dollar for it if you know what to do, select a price that is appropriate to generate offers.  Talk to Melinda Bonini, a top real estate professional at Re/Max ONE about selling your home now.   She is integrity-based and will look out for your best interests.
The Los Angeles real estate market is experiencing a shortage of active listings for sale in 2019.
This is causing property values to go up and multiple offers from buyers…so now, is the time to contact us to assist you with the sale of your property in Southern California.
My Los Angeles Real Estate & Home Selling Marketing Program
My job is to generate buyers for your home and I do this through my time-test and proven home selling system.  I proactively search for your buyer.
They may have their house on the market right now. 
I will be contacting their agents and sharing your home with them.  This is called Migration Marketing.  I will share more with you when we meet.
Fill out this quick home selling form for a real estate consultation today so I can help you get your home sold and find you your next home.
Relocating to Los Angeles Real Estate or another part of Southern California?
My relocating to Los Angeles or Southern California guide provides you with information regarding Los Angeles real estate, schools, neighborhoods, city information, local weather and entertainment in Los Angeles. There are plenty of activities to do in Southern California.
The guide is customized to exactly what you are looking for to make your relocation to Southern California easier.  I won't be sending you a general information guide.  It will be a customized relocation guide filled with what you need to make a move to cities in California.
Enjoy the Fun Things to Do in Los Angeles from the Beach to the Mountains
Enjoy local beaches, skiing in the mountains in the winter, amusement parks like Disneyland in Anaheim, Knott's Berry Farm in Buena Park, the Hollywood sign, Grauman's Chinese Theater, Griffith Observatory, Hollywood Bowl, Long Beach Pike, Santa Monica Pier, and many other great locations to visit.
Los Angeles offers you some of the best restaurants from celebrity hangouts like Spago's to Dolce to the famous Tommy's burgers for a yummy & quick meal.  It will feel great to own Los Angeles real estate for yourself.